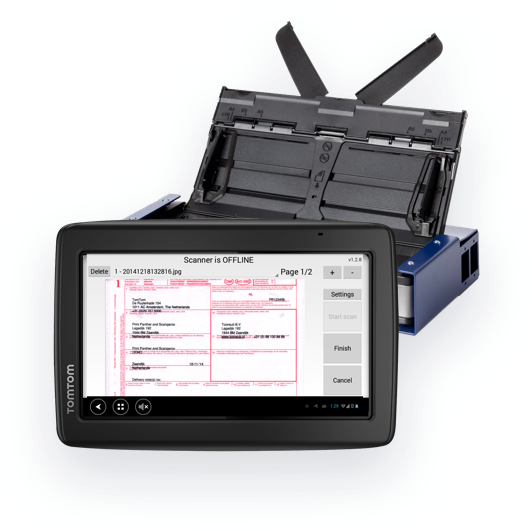 Scangaroo
The Scangaroo application can control and drive document scanners in the truck on boardcomputers, tablets and smartphones! Freight documents, CMR, letter of contents and other important documents, can be scanned and send real time at the moment of loading or unloading. All information is real time available for the transporter, and also for the initiator.
More about Scangaroo
De voordelen van Scangaroo
The driver is able to administrate himself with this app
Scangaroo works plug-and-play and is suitable for every user.
Mobile scanning is the future and is increasingly necessary in the logistic process